Circulating fluidized bed boiler to crack the world's problems of solid waste resource utilization
Date:2021-01-27 Clicks:676
The wide adaptability of circulating fluidized bed boiler to fuel has found the solution to the worldwide problem of resource utilization of sludge and other solid wastes.
  With the rapid economic development and urbanization, the production of solid waste such as sludge is increasing, and the problem of environmental pollution is becoming increasingly serious. The report of the 19th National Congress emphasizes that "strengthening solid waste and garbage disposal". Accelerate coal-fired coupled sludge and other solid waste treatment technology innovation and industrialization promotion, thus rising to a national strategy.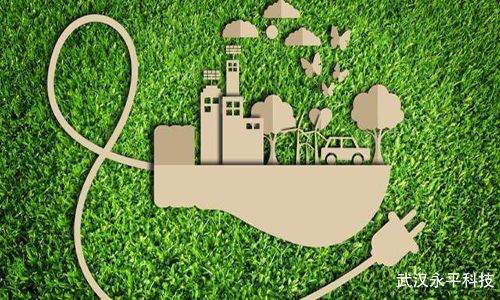 In May 2019, a technical achievement appraisal meeting organized by the China Electrical Engineering Association attracted much attention from the industry, and experts from the appraisal committee have been of the view that "the technology has reached an international leading level, the project results are significantly innovative, with significant social and economic benefits, providing a successful example of coupling solid waste, biomass and large-scale coal-fired power generation technology. "
  The protagonist of this appraisal is "300,000 kW circulating fluidized bed boiler solid waste and biomass direct combustion coupling power generation key technology development and engineering applications. The technology is jointly built by Huaneng Qingneng Institute and Fujian Huadian Yongan Power Generation Co., Ltd. The deputy general manager and senior engineer of Fujian Huadian Shaowu Energy Co., Ltd. who is deeply involved in the project, Xu Yanfei, introduced that the project uses the existing coal-fired power boiler to process solid waste and biomass, and the environmental protection facilities and front-end pretreatment system of the existing power plant can meet the requirements of environmental protection emissions, which are much lower than the conventional waste incineration power plant emission standards. "The project can replace waste incineration power plants, and its successful application provides new ideas for the disposal of industrial solid waste, municipal waste and other waste, and provides a new direction for the development of environmental protection transformation of circulating fluidized bed in the country."
  Circulating fluidized bed boiler for sludge resource utilization also has a broad value space. Northwest Electric Power Design Institute heat engine room deputy director engineer, senior engineer Zhou Zhaohui analysis that sludge contains a large amount of organic material, and thus has a high calorific value. Sludge incineration for power generation can achieve the ultimate goal of sludge resource utilization, and the energy extracted from sludge can effectively replace part of the fossil fuel and promote the transformation of China to a sustainable recycling-oriented society.
  "However, China's sludge incineration research started late, there is no comprehensive and systematic research on how to control these pollutants, and there is a need to further increase laboratory simulation research to figure out the mechanism of pollutant generation and optimize research on sludge incineration secondary pollution control as a whole." Zhou Zhaohui predicted that with the introduction of the 14th Five-Year Plan, the country may put forward a more stringent disposal rate target, and establish monitoring means, monitoring method standards and assessment methods, while increasing policy tilt and financial support, the sludge disposal market will have a bright future.