11.5 billion loan from Japan: Vietnam's thermal power has a turnaround
Date:2021-01-29 Clicks:1048
In recent years, Vietnam's economy has developed rapidly, with GDP growth reaching 7% for two consecutive years in 2018 and 2019, but excessive economic development has also brought Vietnam a new problem - insufficient power supply. In order to solve the urgent needs, Vietnam to increase imports of electricity to neighboring countries, including China, but also open its own electricity market.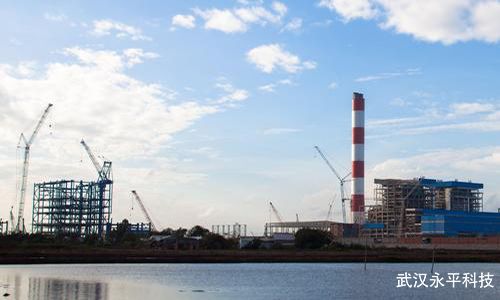 But seek help from other countries is only a stopgap measure, the fundamental need for Vietnam's own development of electricity. Vietnam plans to build a large number of thermal power plants, and also received the official support of Japan and financial institutions to help the loan, but unexpectedly by overseas and some people in Japan opposed and forced to interrupt. Now, the latest progress of the project has come.
  Vietnam's thermal power plant at risk of disinvestment sees a turnaround
  According to Nikkei.com, the Japan Bank for International Cooperation (JBIC) announced on December 29, 2020 that it has decided to provide a joint loan of about US$1.767 billion (about RMB 11.5 billion) for VungAng2, a coal-fired power plant planned to be built in Vietnam by Mitsubishi Corporation and other companies in Japan, of which JBIC's loan amount is about US$636 million. This means that the construction of the VungAng2 project in Vietnam is moving forward.
  VungAng2, a thermal power plant project that Vietnam plans to build in the central part of the country, also has the support of Japanese officials and is a policy project in the Japan-Vietnam economic cooperation, including three major Japanese banks (Sumitomo Mitsui, Mizuho, and Mitsubishi UFJ), the Export-Import Bank of Korea, and European financial institutions, which also participate and provide financing.
  However, the project has been criticized one after another by pro-environmental forces and has led to international discussions. According to Japanese media reports, Japanese Environment Minister Shinjiro Koizumi, expressed opposition to the participation of Japanese companies in the Vietnam thermal power plant plan, arguing that the move will pollute the environment and is not conducive to alleviating global warming; in October, more than 20 investment institutions, centered in Europe, sent letters to the participating project companies, asking them to withdraw from the project.
  As one of the participants, the British Standard Chartered Bank has decided to withdraw. All three major Japanese banks have proposed a policy to stop investing in coal-fired power stations in principle. But as it turns out, Japanese officials behind the JICA Bank are still supporting Vietnam's push for thermal power plants, and Vietnam continues to develop its own electricity in defiance of environmental forces that stand in the way.
  Vietnam is also forced to do so because the power supply cannot keep up, according to a report released by the Ministry of Industry and Trade, which points out that in recent years, Vietnam's power supply growth has slowed to an annual average of about 8 percent over the past five years, while Vietnam's power demand will keep growing at 8 percent from 2021-2030, and the slowdown in power supply will pose a challenge to meeting power demand.
  Vietnam is also seeking help from China to get 3 billion units of electricity supply?
  In fact, due to the lag in new power projects, Vietnam's power shortage has been significantly advanced. According to data released by the Ministry of Industry and Trade, Vietnam will face severe power shortages in the coming years, including a power shortage of 6.6 billion kilowatt hours in 2021, which will expand to 11.8 billion kilowatt hours in 2022 and further to 15 billion kilowatt hours in 2023.
  According to the Vietnam Electricity and Renewable Energy Agency, the main reason for Vietnam's power shortage is that most of the power development and construction projects of more than 200 million kWh implemented under the country's "7th Electricity Basic Plan" have been delayed.
  In order to solve the problem of electricity shortage, Vietnam is expanding the import of electricity from China, Laos, Thailand and other neighboring countries, of which China is the main supplier. According to Vietnam's Ministry of Industry and Trade, Vietnam imported 2.1 billion kilowatt hours of electricity from China in 2019. In 2025, Vietnam is expected to purchase electricity from China to reach 3 billion kilowatt hours, an increase of 42%, according to the Vietnamese media.
  According to a report by the Vietnamese media in early December 2020, a few days ago, the Vietnam Electricity Group signed a memorandum of understanding on power purchase with investors in power projects in Laos, and the Vietnam Electricity Group will import billions of kilowatt-hours of electricity from Laos.
  In addition, Vietnam has opened its electricity market to foreign companies. It is understood that, at present, Chinese enterprises invested in the construction of Vietnam Haiyang coal-fired power plant, Yongxin Phase I coal-fired power plant and other large projects representing China's level of progress, when it will help Vietnam to optimize the local power structure.
  However, Vietnam's increase in electricity imports is not a long-term solution, but also needs to accelerate the construction of large-scale power projects. Vietnam's economic growth stimulates the country's large demand for energy, the World Bank experts pointed out that Vietnam needs to invest at least $ 150 billion for its energy sector by 2030.
Translated with www.DeepL.com/Translator (free version)